Please scroll down on each page to see all the photos.
Westmann Islands, Iceland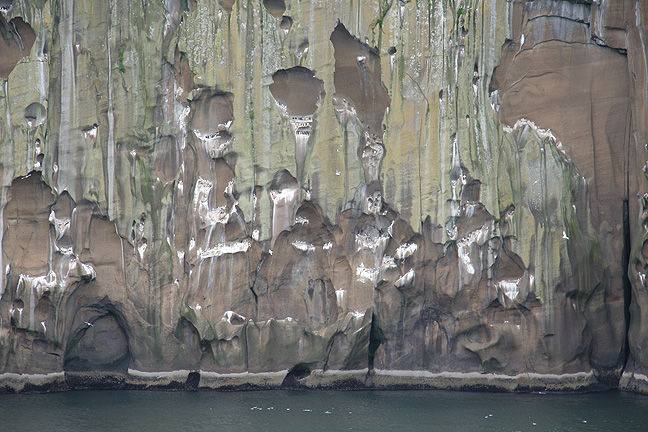 "Cliff at Heimaey, Iceland."
Taken from the ferry while entering the harbor to the main, and only inhabited island of the Westmann Islands.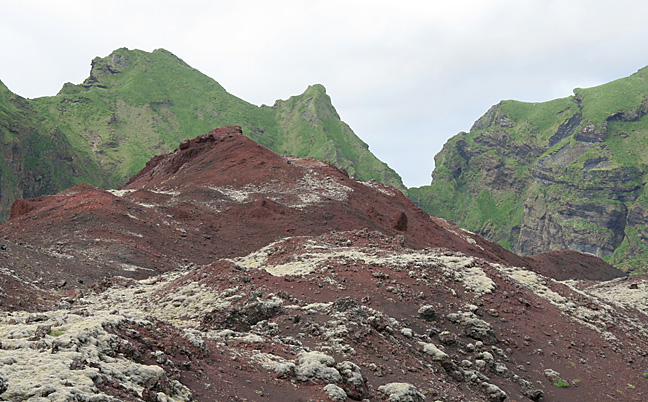 "Green and Red, Heimaey", Vestmannaeyjar (Westmann Islands), Iceland.
The red lava is from an erruption in 1973 which increased the size of the island by 15%.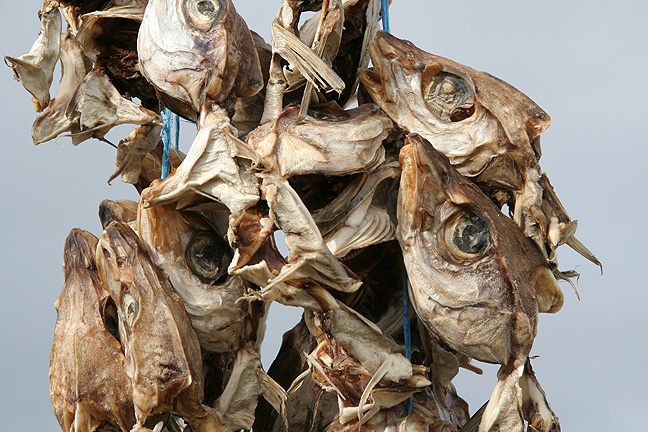 "Drying Fish Heads"
They will be shipped to Nigeria to make a delicious fish soup. No kidding!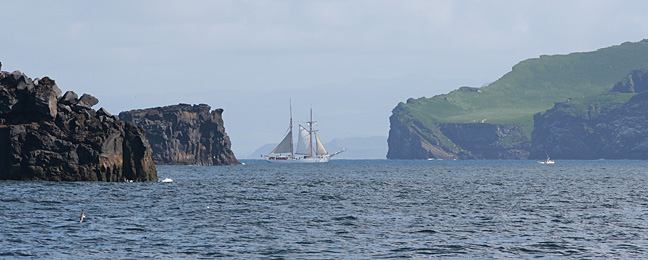 The French ship Etoile leaving Heimaey harbor.
Next Group