Iceland, South Coast
Skaftafell National Park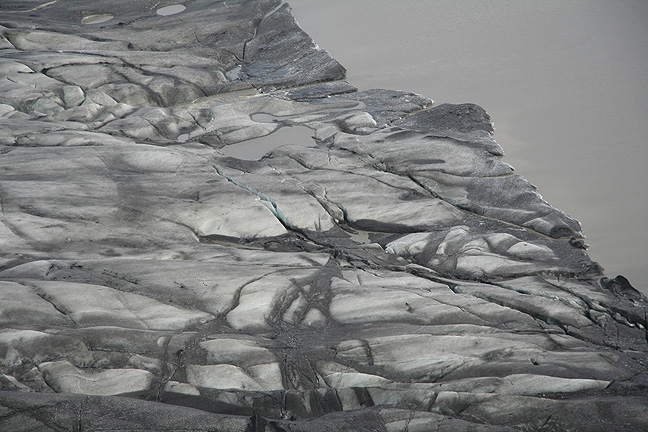 "Skaftafellsjökull, Glacier draining the Vatnajökull ice cap"
Skaftafell National Park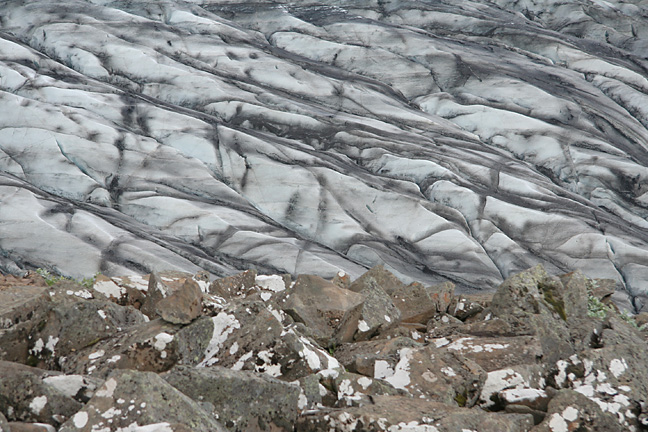 "Skaftafellsjökull"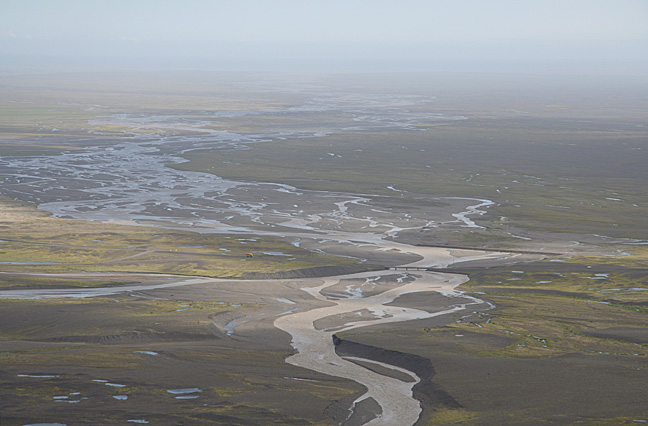 "Skeidarársandur"
The glaciers' rivers draining to the ocean.
Check out the yellow bus.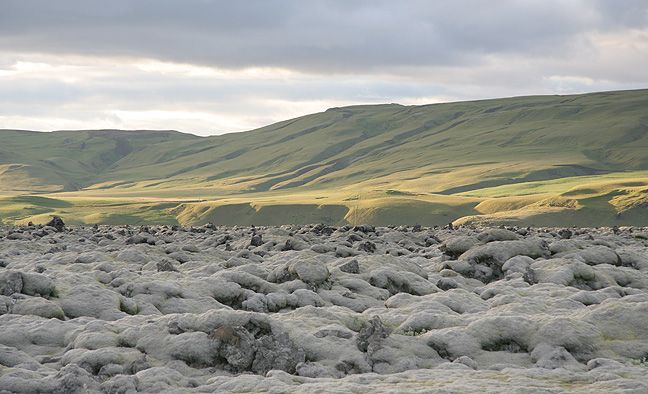 "Eldhraun Lava Field"
Layed down by the Laki eruptions of 1783/1784 (565 sq km of lava), considered among the biggest and most poisonous eruptions of the earth during historical times. The consequences were enormous. Between 53% and 82% of the domestic animals and 20% of the human population perished as a result, and crops in Europe were affected.
Next Group